Thank you for subscribing to the Trump Dispatch newsletter. We've been busy lately working hard to get President Trump re-elected in November, so we thought it was time to start publishing our newsletter. We apologize to those of you who subscribed quite a while ago. Better late than never, huh? This is our first attempt at writing a newsletter, so if you have any suggestions on how to make it better please feel free to let us know.

The 2020 Presidential campaign is starting to heat up. True to form, the Democrats are throwing everything at our President, hoping something, anything will stick. They know Hiden' Biden can't win in an HONEST contest, so they are spewing their lies to give Biden cover. However, the American people are waking up to see the Democrats for what they really are: Global Elites, who care only about wealth and power.

The Democrats crashed and burned with their ridiculous National Convention. No talk of Patriotism, the family, the violence on the streets of American cities, and no positive vision for the future. Nothing but doom and gloom, and of course, Trump Bad. Who could support that?

Apparently, several Democrats were not impressed with the Biden/Harris Presidential ticket after watching the Republican National Convention on CSPAN. Get ready to smile when Democrats share their thoughts on the current state of the Democrat Party. Watch it HERE.

This is why the Democrat Party leadership and their minions in the lying, leftist media, and social media are on the attack.

With social media making life difficult on conservatives, your support is greatly appreciated. Each passing day, we see more and more conservative accounts closed on Facebook, Twitter, and YouTube for the most outlandish reasons.

In spite of all of that, the Trump Dispatch Facebook Page is growing even though we been shadow-banned since July 2019. In fact, prior to writing this, we just hit 20,000-page likes. That is so exciting. We are also on Parler. We haven't been there long, and are still trying to learn the format. However, we are thrilled to have a safe-zone to connect with fellow Patriots without the fear of censorship or deletion of our account.

We are also on Twitter, but it hasn't quite taken off yet, but we're working on it.

Below are the links to our social media accounts:
Facebook Parler Twitter

Again, we'd like to thank you for subscribing to our newsletter. Our promise to you is you will not receive a newsletter update more than once a week. No one likes to receive too many emails. And you can unsubscribe at any time you want, though we would hate to see you leave.

We have some exciting things in the works, and cannot wait until we can make a formal announcement. God bless you, President Trump, and the United States of America.

Below, you will find some of our more popular posts.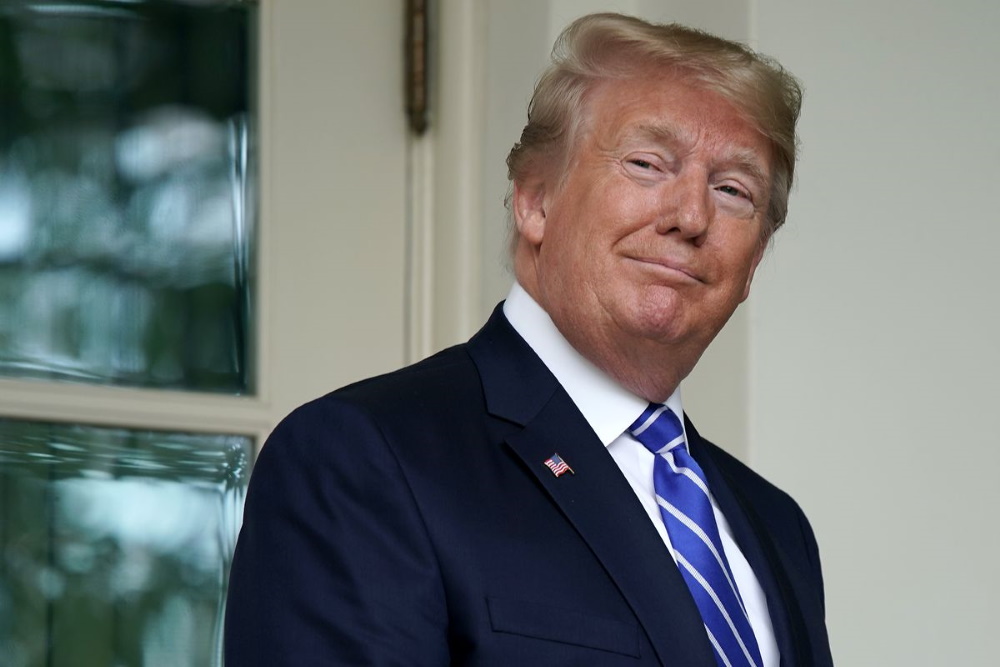 The Trap was Set and The Media Took the Bait
We've all watched as the crazy liberal media do their best to make President Trump look a fool during this whole Wuhan virus pandemic. Every word he says is twisted to fit their agenda. However, with each attempt, our President always turns the tables on them. Read More
President Trump's Achievements Since Day One in Office
Liberal media pundits often bring up the lack of achievements made by the Trump Presidency since the day he was sworn in as our 45th President of the United States of America. Try as they might, their arguments of a failed Presidency are proven over and over again to be NOTHING but more lies. Read More
It's All About the Children
They've been taken and hidden away in the darkness. Their lives have no meaning to those who use them and then toss them away. Little broken bodies. Shattered souls. They cry for mercy. They cry for an end to the torment. They cry to be found. Read More
© 2018 Trump Dispatch, All rights reserved